Overview of the Institute for Japanese Language and Culture
Comprehensive support a every stage of your studies
Support for application
You have two admission chances, Entrance for Spring semester and Autumn Semester.
Our institute apply for certificate of eligibility (COE) for you.
We support application document of COE
We send e-mails about results of application of COE
We support guidance of entering Japan, accommodation, procedures at city or ward office.
Thorough Japanese study
Basic and comprehensive Japanese study. Goal-Oriented Study for those preparing to be admitted to their next academic program. Individualized Study
Classes are tailored to the level and purpose of the students.
Conversational practice with Japanese students' class guests, Japanese tutors.
Unique benefits at our institute
Students earns high marks are eligible to take J. F. Oberlin University undergraduate courses at no additional cost.
Students who get excellent remarks can enter J. F. Oberlin University with recommendation system.
Students may finish in six months if they are admitted to their next academic program.
Students have the opinion of extending their studies at the institute for an additional one or two semesters.
If you enter J. F. Oberlin University or graduate school, you may not pay entrance fee.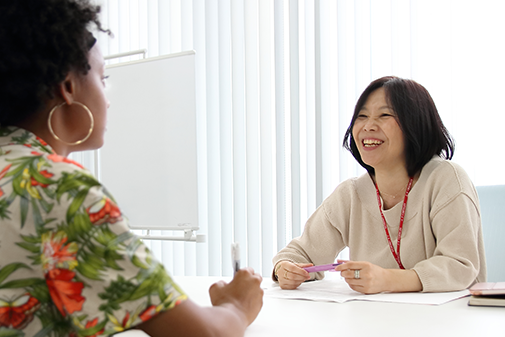 Comprehensive academic guidance
We provide thorough support in passing examination aslo help with application.
We support not only students who wish to enter J. F. Oberlin University but students who wish to enter other schools.
We support students to search schools and specialization, to contact instructors.
We help students practice for entrance exam interviews and write graduate shcool research proposal.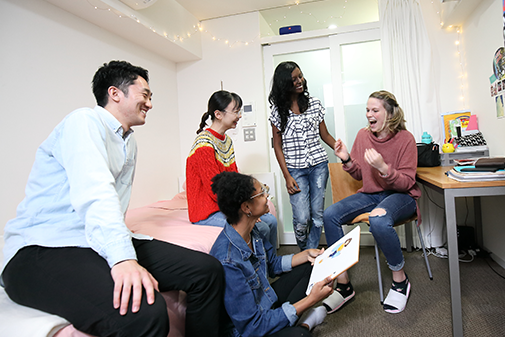 Fulfilled student life
At Fuchinobe International House operated by J. F. Oberlin University, international students and Japanese students live together.
We guide and supervise students' part-time jobs.
Events with students of J. F. Oberlin University and exchange information among international students.
Seasonal events, Japanese speech contest, Japanese Karaoke contest and School festival etc.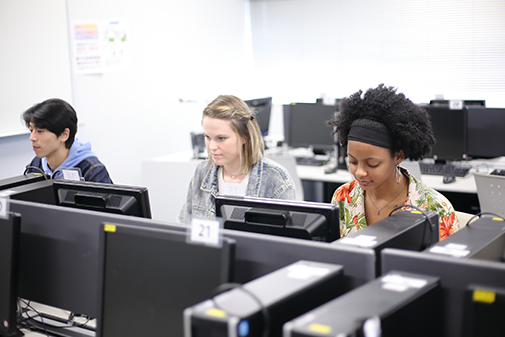 A rich environment
Students can use facilities like library, PC room and training center etc. at J. F. Oberlin University as regular university students.
The campus that houses the Institute for Japanese Language and Culture is adjacent to Fuchinobe Station on the JR Yokohama Line and is connected to the station. That is why it's convenient to go anywhere.
There are stores, banks, hospitals, parks and libraries. It's optimal for both studying and living.